Severe Weather Alerts
Tornado Watch
Watch county notification for watch 401 National Weather Service Baltimore md/washington DC 224 PM EDT Thu Jul 29 2021 The NWS Storm Prediction Center has issued a * Tornado Watch for portions of Delaware Central and Eastern Maryland Much of New Jersey Central and Southeast Pennsylvania Coastal Waters * Effective this Thursday afternoon and evening from 225 PM until 900 PM EDT. * Primary threats include... A couple tornadoes possible Scattered damaging wind gusts to 70 mph likely Isolated large hail events to 1.5 inches in diameter possible SUMMARY...Thunderstorms over central Pennsylvania will intensify as they move eastward, while isolated storms form out ahead of the main activity. A few supercells and bowing lines are expected, capable of damaging winds, hail, and perhaps a few tornadoes. The tornado watch area is approximately along and 55 statute miles north and south of a line from 40 miles south southwest of State College PA to 40 miles east of Atlantic City NJ. For a complete depiction of the watch see the associated watch outline update (WOUS64 KWNS WOU1). PRECAUTIONARY/PREPAREDNESS ACTIONS... REMEMBER...A Tornado Watch means conditions are favorable for tornadoes and severe thunderstorms in and close to the watch area. Persons in these areas should be on the lookout for threatening weather conditions and listen for later statements and possible warnings. && AVIATION...Tornadoes and a few severe thunderstorms with hail surface and aloft to 1.5 inches. Extreme turbulence and surface wind gusts to 60 knots. A few cumulonimbi with maximum tops to 500. Mean storm motion vector 27035.
This alert expires on July 29, 2021 at 9:00 pm EDT
Current Weather

Rain Today: 0.00"
Humidity: 65.3%
Dew Point: 70.88 degrees F
Wind: SW at 1.4mph
Gusts: SSW at 5.6mph
Pressure: 1012"

NWS Radar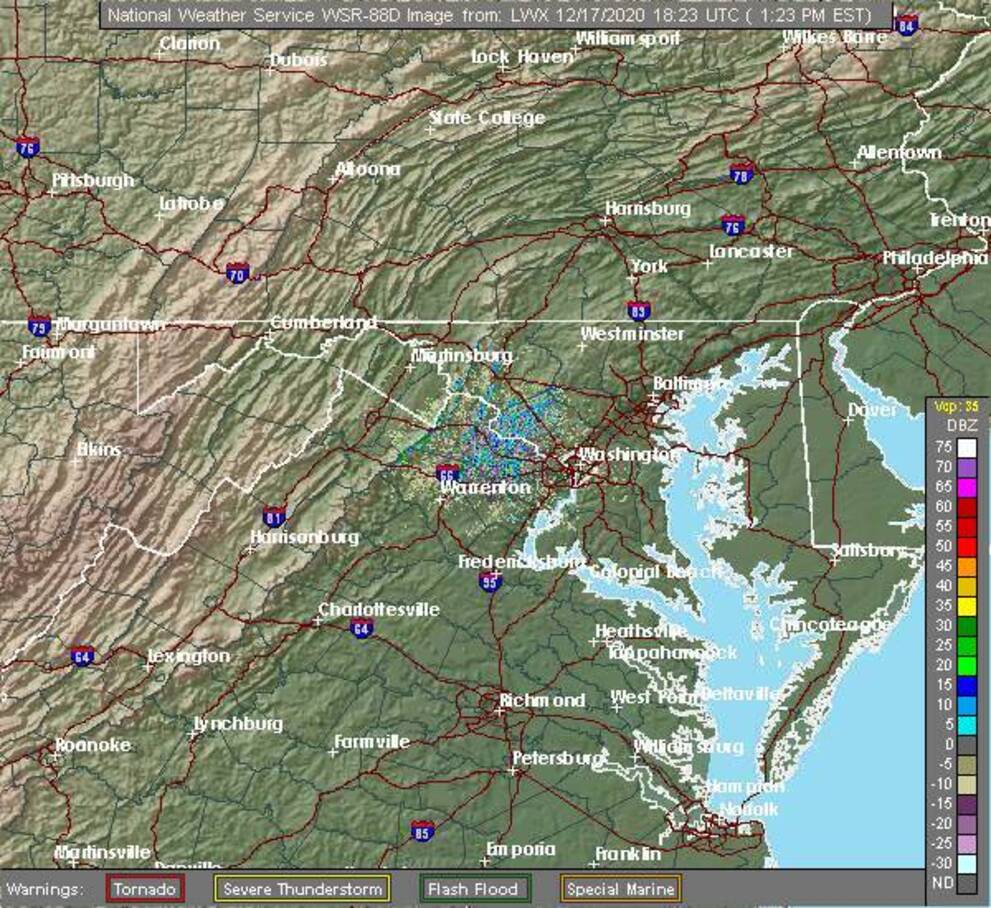 Antietam Broadband Webcam